Finally we reached the milestone !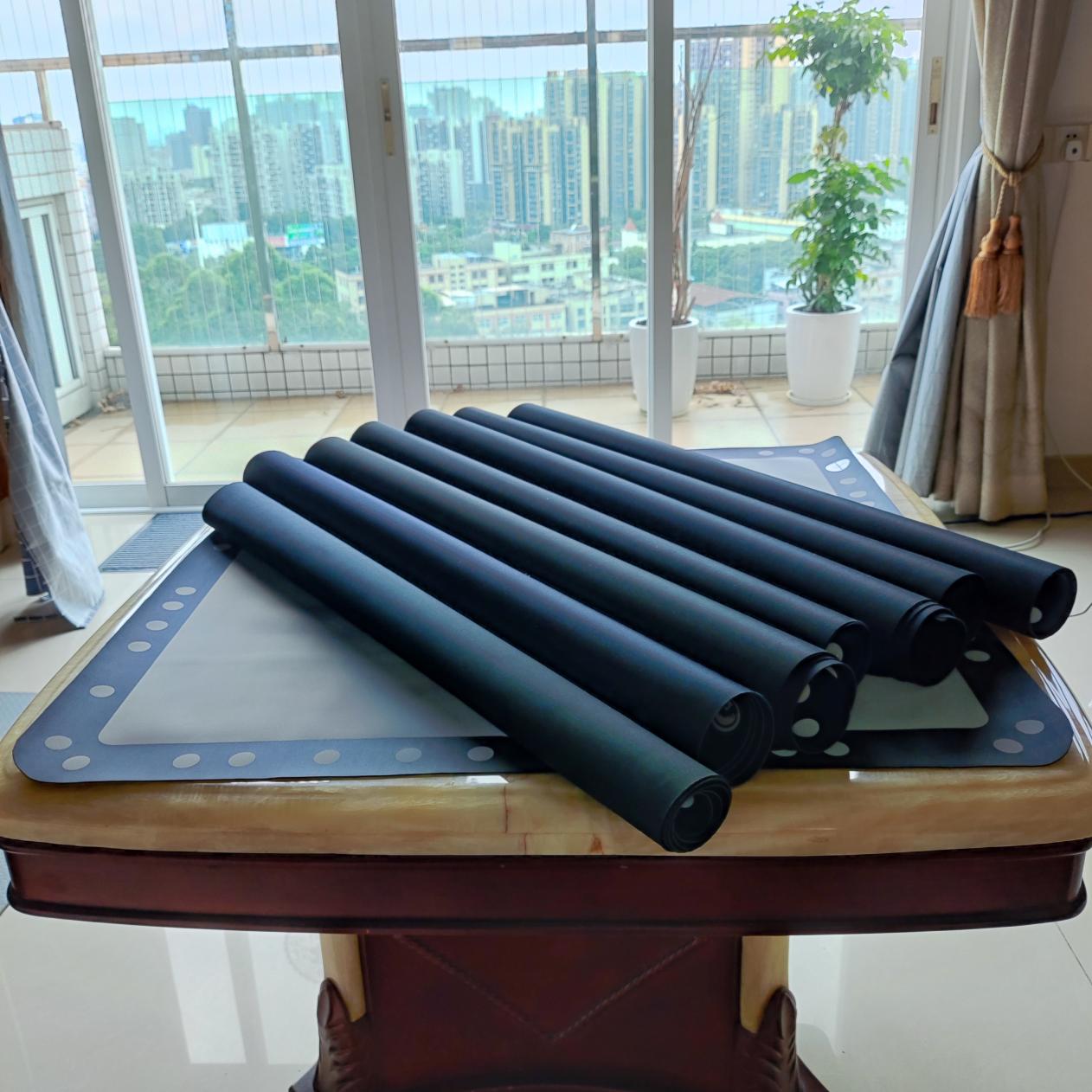 As some of you already know, we at Dragon Magic Studio designed an alternate version to replace the Tilt Five original fold-able board version.
Now we finally can celebrate our milestone as finally we rolled out our first small production batch of roll-able boards.
The XE boards are similar, just longer at it's length.
What are the differences you might wonder...
To mention the benefits over the original we could sum some of them up as followed :
They are made out of 1 piece, resulting in 1 clear image without seams which are visible in the original board.
Because they are 1 piece they are also more easy to clean and wipe-off compared to the original.
There are no seams or folds so they can be wiped without having to worry to peel of the edges near the seams.
The retro reflective layer is a result of many iterations trough the last year and therefor has been improved a lot.
The colors are more vibrant and it also has better results on white and black levels.
They weight less and again because they are 1 piece they can be hung vertical.
However the current SDK does not support it but when it does those boards can easily be hung vertical.
You can do a minor tilt on the LE boards far edge to give it a similar effect as the XE kickstand without loosing tracking.
This is not possible on the original tilt five board as you will loose tracking.
For the XE version the extra benefit comes in kickstand mode on top of all mentioned above.
The original board will have a hard fold on the spot where to board angles, for the roll-able XE board however this will not happen as it can just nicely curve at that spot.
Those are the most common differences that benefits over the original boards.
Soon we will share more, so stay tuned if you are interested.
The roll-able boards are also compatible with the upcoming backdrop we are working on.
But that's another update probably for 2023.
If you have any questions, feel free to join our Discord.